The Box Elder School District Foundation will be holding the following fundraisers in the 2021-22 school year. Click on the Upcoming Events drop down menu to see the complete flyers for each of these events.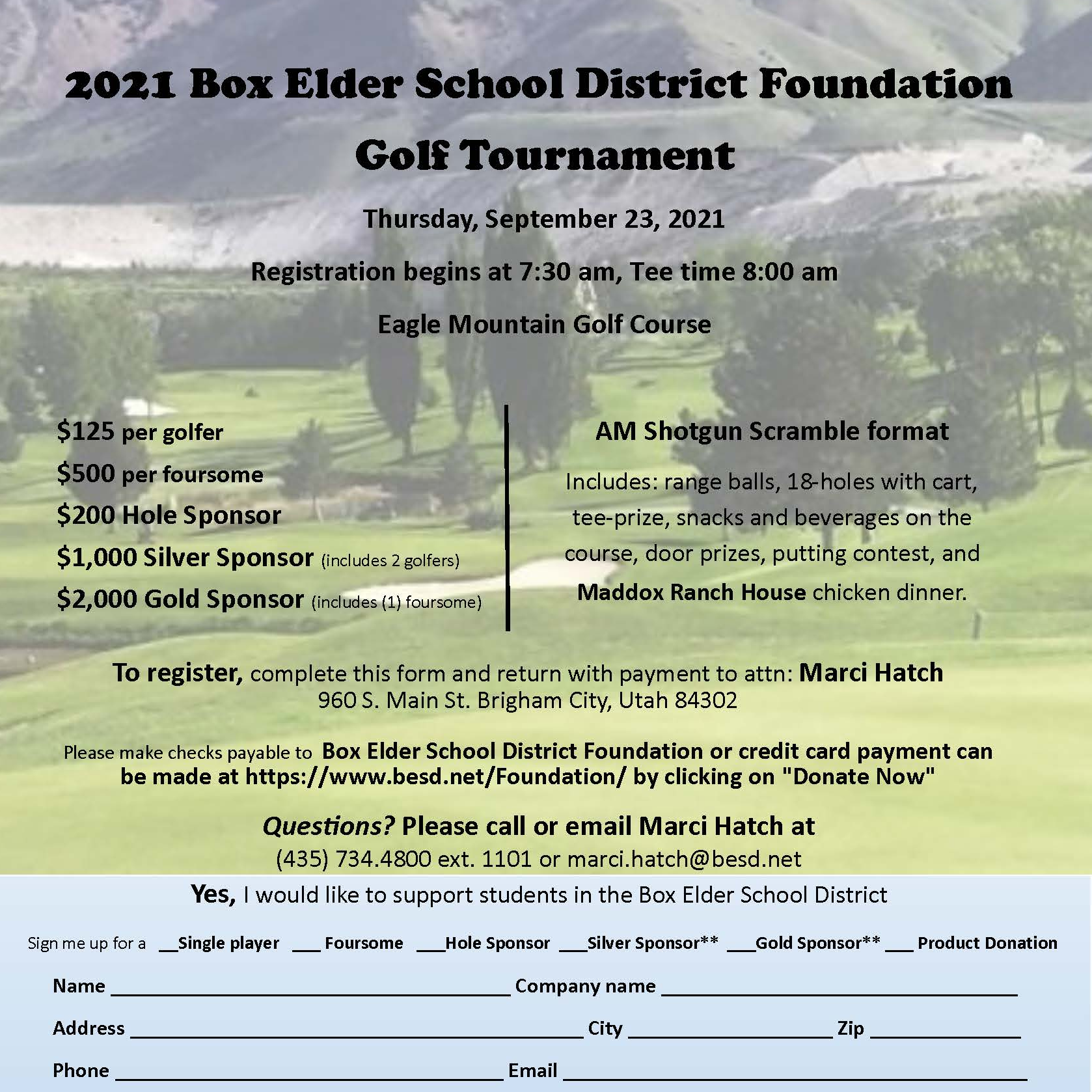 2nd annual Eagle Mountain Golf Tournament - Thursday, September 23, 2021
Registration begins at 7:30 a.m. Tee off at 8:00 a.m.
Please contact Marci Hatch at marci.hatch@besd.net or 435-734-4800 with any questions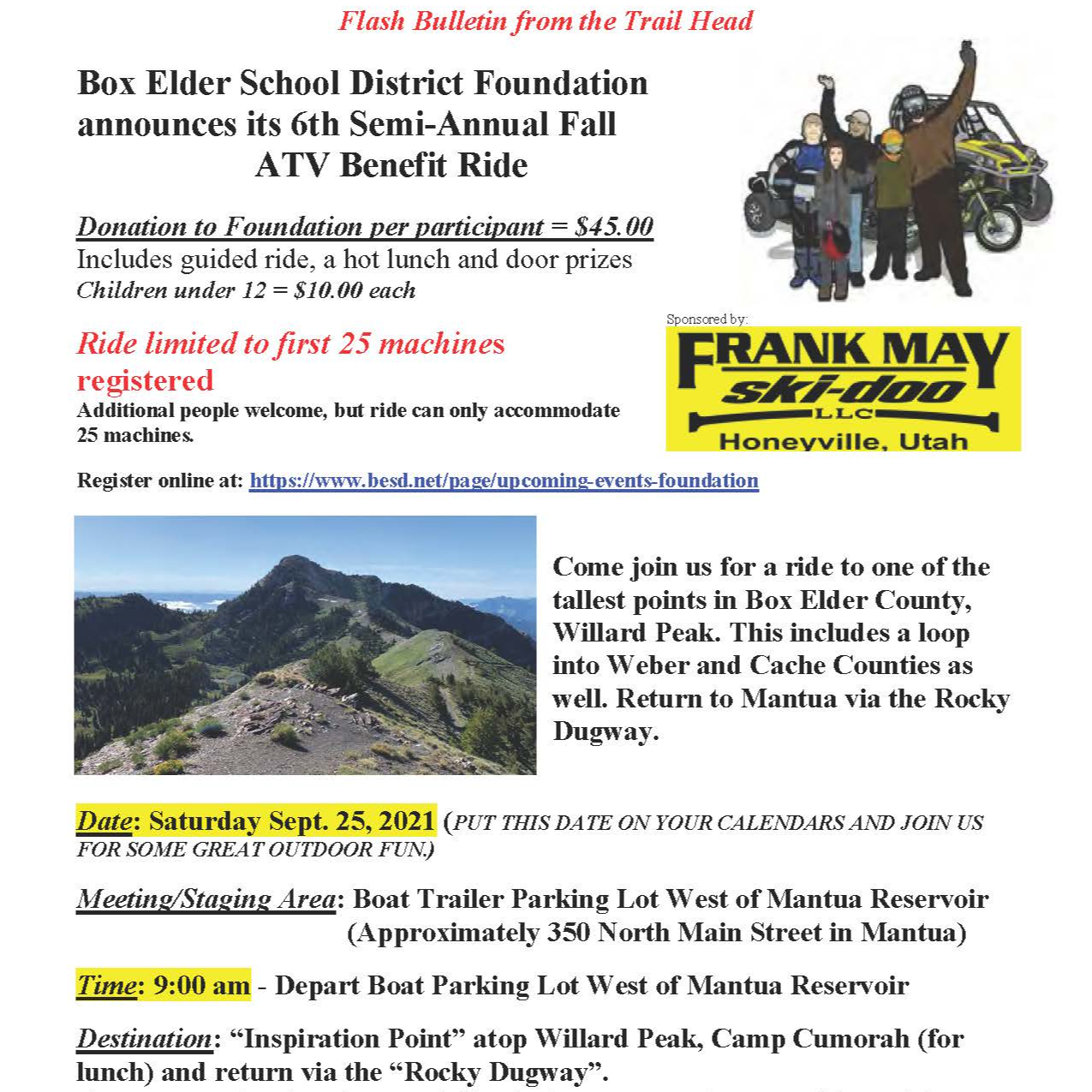 6th Semi-Annual Fall ATV Benefit Ride - Saturday, September 25, 2021.